Helena's Gulch Distillers Takes Top Prize at National Spirits Competition
Posted on February 17th, 2019 in
News
By Maria L. Kirkpatrick, Helena Independent Record,15 February 2019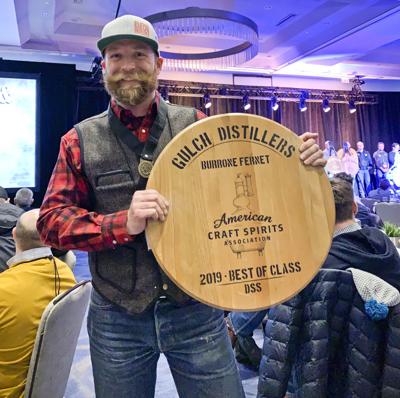 Gulch Distillers brought home a few medals from the 2019 American Craft Spirits Association's competition. The competition welcomed nearly 500 entries from 38 states and the District of Columbia in six categories: whiskey, gin, rum, vodka and grain spirits, brandy and specialty spirits.
The association is the nation's only national registered nonprofit trade association representing U.S. craft spirits. The competition is so strict that medals are not awarded for categories with entries that don't meet judges' expectations.
Gulch Distillers won Gold, Best in Class and Best in Show for its Burrone Fernet, a distilled spirit specialty. Best of Show is the ultimate honor bestowed at the event.